Seattle's Edgewater Resort Menawarkan Revolving Rock Star Suite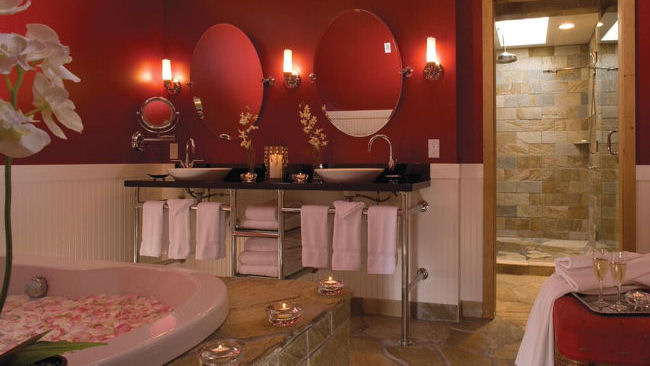 "Rock out" dengan gitar classic Fender American, dan jangkau Nirvana dengan pelajaran gitar privat untuk mencabik-cabik seperti Kurt Cobain– tetapi konser tidak berakhir di situ.
Suite ini menghubungkan para tamu dengan gaya hidup orang-orang hebat, karena The Edgewater telah menampung banyak musisi paling berbakat dalam sejarah, termasuk nama-nama paling terkenal di industri ini seperti KISS, Rolling Stones, Led Zeppelin, dan The Beatles, dan masih banyak lagi. Lengkap dengan akomodasi mewah, dan iPod sarat dengan hits pemecah rekor, suite bintang rock adalah cara terbaik untuk menyalurkan bintang rock batin Anda dan menjadi pusat perhatian.
Paket "Revolving Rock Star Suite" The Edgewater Resort tersedia mulai 1 Juni – 30 September 2015 dan mulai dari $5.999,00/malam termasuk:
• Satu Fender American Classic Guitar
• Akomodasi mewah untuk dua orang di Waterfront Junior Suite
• iPod terisi penuh dengan hits terbaik artis favorit yang ditunjuk
• Tur helikopter pribadi di Seattle
• Pelajaran gitar privat
• Mercedes Limo ke klub malam Seattle
• Makeover Rockstar
• Tur EMP
Untuk informasi lebih lanjut, kunjungi www.edgewaterhotel.com